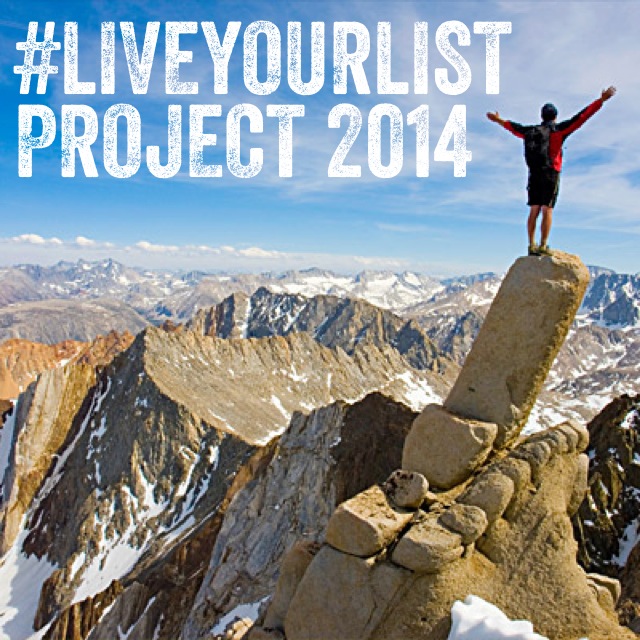 In 2014 we are going to pay for you to go skydiving. Or to learn to juggle. Or help you write that book. Or invite you to set a world record. We even plan to send people overseas on adventure trips.
Why? #LiveYourList Project 2014 that's why.
If you Live Your List you are taking control of your destiny. You are living an inspired life full of adventure and intrigue as a life-long learner. The Live Your List philosophy includes Bucket Lists, SMART Goals, and defining your purpose. It's about dreams, both great and small. It is a mindset. It is a way of life.
Jerrod Murr and I want to help hundreds of people check things off of their Bucket List and Live Your List. Every single thing we have been doing for the past four years is building up to this point. We want to give back to you. It's called the #LiveYourList Project.
There will be events like this all throughout 2014. We want to spend this money and help you experience amazing things.
Here's how it works:
We have some money set aside for this project, but we want to do so much more. You guys can help by purchasing this eBook. 100% of the profits will go to helping people live the life of their dreams!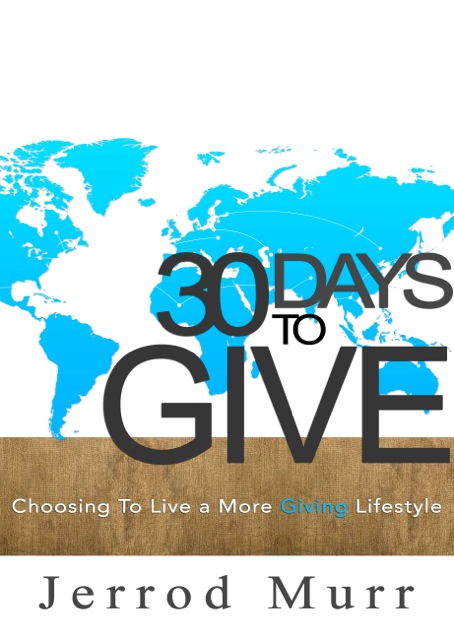 We will be chronicling the journeys throughout the #LiveYourList Project. There will be updates and opportunities for people all over the world. Our first couple of events for 2014 were planned in 2013, but the rest is open for everyone. We want you to be a part of this experience.
What can you do right now?
1. Create 2. Share 3. Live Your List 4. Apply 5. Share Again
Create a Bucket List (see how to create one here)
Share your bucket list and this project with your friends and family. Use #LiveYourList
Regardless of how many people we help, we can't help everyone out. The best way to Live Your List is to start trying to accomplish buckets every day.
Apply below to help or get a bucket checked.
As soon as you check a bucket off of you list share it with the world. (Use #LiveYourList again!)
How do you apply for this awesome project?
We have had a great response to the #LiveYourList Project. Many of you have asked how to apply and how to help. If you would like to apply to have an item checked off of your list, fill out the form below and give us as many details as you can about the buckets you (or someone else) would liked to have checked off and how we could help.
If you would like to help check someone's bucket off of the list, enter as much information as you can in the "How Do You Want to Help" Section of the form.
We can't check the buckets off of everyone's list, but we are always looking for deserving people that would make awesome #LiveYourList projects. Thanks for helping us reach our dreams of helping others #LiveYourList.
Thanks for everything and keep updated for more information.
[vc_testimonial client="Ryan Eller" style="dark" width="1/1″ el_position="first last"]
We are what we repeatedly do. I am a firm believer in aspiring to Live Your List everyday. It's not about doing crazy stuff for the sake of adrenaline.  It's about living to your full potential every day. It's about being the best possible version of you.
[/vc_testimonial]
[vc_promo_box style="light" width="1/1″ el_position="first last"]
Set up a Bucket List in 10 minutes or less by reading my step-by-step post. Also, check out 281 Awesome Bucket List Items You Should Add to Your List. We are always challenging people to Live Your List. Learn more….
[/vc_promo_box]
[rb_social type="thumbnails" target="_blank" twitter="https://twitter.com/Ryan_Eller" twitter_text="Follow Ryan" facebook="https://www.facebook.com/liveyourlist" facebook_text="Like" linkedin="www.linkedin.com/in/jamesryaneller/" linkedin_text="Connect" pinterest="http://pinterest.com/nsueller" pinterest_text="Pinterest" youtube="http://youtube.com/nsueller" youtube_text="YouTube" mail="mailto: ryan@myparadimshift.org" mail_text="Email" width="1/1″ el_position="first last"]