I have found the place where I get brilliant ideas…while driving in my car. Brilliant ideas flow through my mind while driving 75 down the interstate. I assume Da Vinci felt the same way while driving through the streets of Rome. However, most of these great ideas come when I can't write them down.
On a road trip between West Virginia and Baltimore I had a great idea:
I should totally create a Twitter Bucket List!
I thought of hundreds of items I could have on my list while driving through Maryland, and of course, I forgot every single one of them. Then I wondered if Da Vinci had this problem as well. Either way, I have spent some time brainstorming and came up with 20 items that I would add to my Twitter Bucket List. (You can follow me on Twitter here @ryan_eller).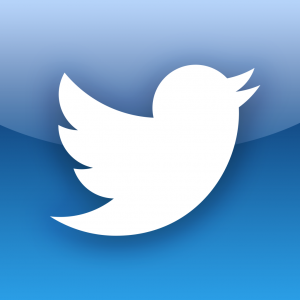 These are items completely related to Twitter and I have highlighted the ones I have completed.
Have a famous person retweet one of my tweets.

Get thrown in Twitter Jail.

Get verified (a blue check mark).

Have someone who has a blue check mark follow me.

Get Nick Collison (or any other celebrity who is not as awesome) to follow me on Twitter.
Reach 100,000 Tweets.
Have a Twitter direct message conversation with someone I admire.
Have 100 times more followers than I am following.

Get a topic trending nationwide.

Have a tweet that is retweeted 100 times.

Have one of my tweets be used as a source on a news show.

Meet a stranger on Twitter and become their friend.

Get a client to book me because of Twitter.
Sell something using only Twitter.
Get one of my tweets read on radio or TV.
Start a Twitter revolution.
Be featured on Ellen's Weekly Tweetly.
Create Twitter lingo that becomes commonplace (e.g. tweeps, MT, FF, or OOMF)
Start a Twitter hoax.

Live Tweet a historical event.
I hope this got you started on your Twitter Bucket List. Like all BLs, the items are subjective to your personality. If you want Justin Beiber to tweet you, well by all means keep tweeting him and asking.
Do you have a Twitter Bucket List? If so, please share with me the link to where I can find it! What items would you add to this list?
How to Set Up Your Own Bucket List
Set up a Bucket List in 10 minutes or less by reading my step-by-step post. Also, check out 281 Awesome Bucket List Items You Should Add to Your List. We are always challenging people to Live Your List. Learn more….
Subscribe by clicking here.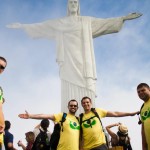 Ryan Eller is a dreamer, adventurer, and avid Bucket Lister. He once hosted a leadership conference underneath mango trees in Cuba. He led team-building activities at the Christ The Redeemer Statue in Rio. He even slid down portions of the Great Wall in China.His goal is to help others learn how to live intentionally by learning how to Live Your List.