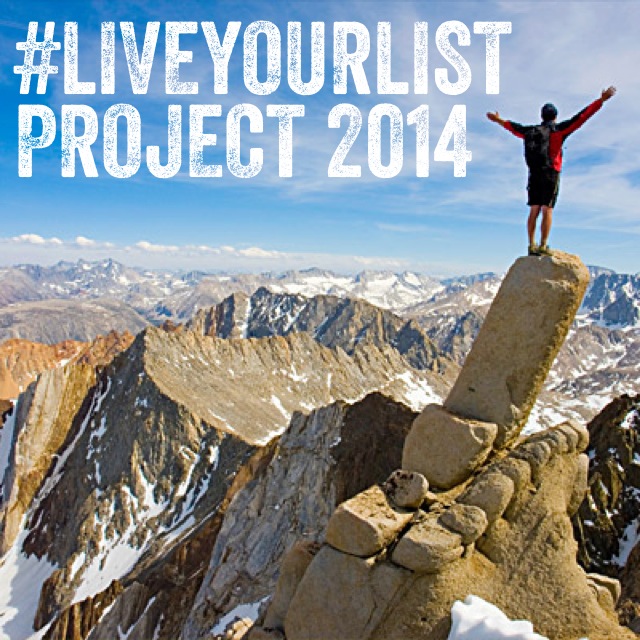 Please, let me tell you about a fantastic project that my amazing friends Ryan Eller and Jerrod Murr have put together. If you follow/read my blog regularly, you know what I write about, what I focus on: being an inspiration, making a difference, and living your life to the fullest. This project encompasses all that and more.
These two great guys are in charge of their own awesome organizations. Murr coordinates Believing in a Better Way and The 20 Leadership Camp (which I often talk about 
 ). Eller has created and runs his own team building and leadership training business, Paradigm Shift. They have come together on a new project starting this year of 2014–the Live Your List Project.
You can read specifically about the project at either Eller's site (here) or Murr's site (here). They will probably explain it better, but here is my explanation: They want to help people live their life to the fullest; therefore, they are trying to help people achieve goals and bucketlist items. From learning how to juggle to skydiving to going on a missions trip, they want to help as many people as they can live their list. They even want to help you live your list. 
If you want to help out with it, please consider buying a book Murr wrote. All the proceeds go to helping people live their dreams. You can by it for about $5…here.
I say all of this to lead up to one of the most exciting moments of my life. I thought I was going to a normal day of 20 Camp train. I thought they just wanted to film a team-building activity. I thought my team was going to win an fun race. Instead, I was surprised with most incredible gift. Readers, this video is my life!
I honestly ran into that room thinking "how in the world did these other teams beat us? We were so fast!" Thinking my team still had a good shot and pushing on for fun, I took that next card and read a wonderful tear-jerking letter. Honestly, that letter, that moment, and just what it all meant was…was… incredible, amazing, beautiful.
I love those people: Jerrod Murr, Ryan Eller, and the 20 Camp Blue-shirts. It means the world to me that they care so much and believe so much in me. I mean, trust me, I was not the only one in the room crying. Truly, I am blessed.
So I'm living my list! I'm…
Going to Ireland
Going on a mission trip out of the U.S.
Getting my own passport
I'm telling you, start living your life now! Really living it. Work hard. Encourage others. Be passionate. Chase after your dreams. Things can happen. It is possible. You can do it!
Live Your List
-Steph
How to Set Up Your Own Bucket List
Set up a Bucket List in 10 minutes or less by reading my step-by-step post. Also, check out 281 Awesome Bucket List Items You Should Add to Your List. We are always challenging people to Live Your List. Learn more….
Subscribe by clicking here.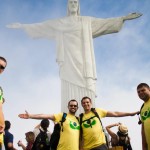 Ryan Eller is a dreamer, adventurer, and avid Bucket Lister. He once hosted a leadership conference underneath mango trees in Cuba. He led team-building activities at the Christ The Redeemer Statue in Rio. He even slid down portions of the Great Wall in China.His goal is to help others learn how to live intentionally by learning how to Live Your List.